GANITA SANDESH
A Half Yearly Research Journal of
RAJASTHAN GANITA PARISHAD
DOWNLOAD GANITA SANDESH, Volume 26, No. 2 (December 2012)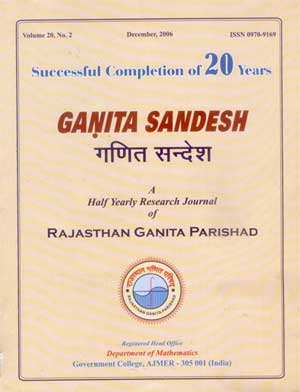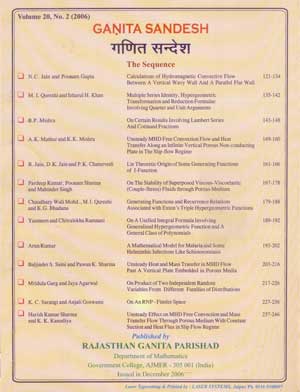 "Ganita Sandesh" is A Half Yearly Research Journal of Rajasthan Ganita Parishad,
which is being published uninterruptely since inception of RGP in 1987.
Journal is published twice a year (June and December).
By now more than 450 authors have contributed research papers to the Journal from home and abroad.
Reputation of the Journal can be seen by quoting that its articles are being reviewed by
"Mathematical Reviews (USA); Zentralblatt Fiir Nathematik (Germany) etc.
RGP is also recieving foreign and Indian Journals in exchange of "Ganita Sandesh"
Prof. Mridula Garg is the present Editor of "Ganita Sandesh"